We deliver  direct, effective and powerful techniques to Counter Violence.
Our Fighting System has proven 
for over 22 years 
to be the most effective in the Modern World 
Our Fighting System is thorough and complete. First and foremost, we believe that Training is about YOU.  So to customize your learning, we use a systematic approach much like a university–that means that our structure allows us to be  profoundly learner directed . So you can select the 
EXACT areas you are interested in and nothing else. We  use advanced teaching methods that  skyrocket performance (available NOW in personal training) This system  works so well that we have 22 years' worth of testimonials from around the World praising it.
Our Fighting System offers the following areas of training:
Combat JKD:
This is the area for increasing attributes: speed, perception, power, coordination, agility, tool development. The training is developed around the individual person. This is very unique training. One on one or very small group no more than 4 people.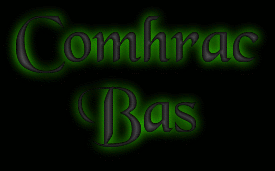 Comhrac Bas:
This is where the self-defense science is found. Answers for attacks, grabs, chokes, robbery, street fights are all handled here. geared for specific situations that are likely to occur (e.g., ATM robbery, kidnapping in a parking lot, etc). It is possible to train large groups or one on one.

COMBAT-JUDO:
Combat-Judo, an almost forgotten fighting system, is a unique blend of Jigoro Kano's 1881 teachings, the deadly fighting methods used in the Philippines during World War II, and the innovations of two renown martial artists: John Saylor & Christophe Clugston.  It's vitally important to know that unlike old non adaptable martial arts,  Combat-Judo isn't a victim of the past. In fact, quite the contrary, it continues to progress and grow as a living art.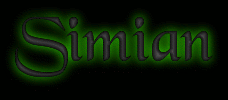 Simian Fighting Method:
learn how to change your biomechanics and use totally new technologies such as the Smear, Gorilla Smash, the Frying Pan, hotel, Hotel Frying Pan, Hotel Rip and the primal shut down via Baboon Strategy. This App is usually done in 2 days 6 to 8 hours total

Savate d'Apache:
This is a very, very good street fighting system. It was developed in one of the worst periods of violence. It's easy to learn and you can become quite good in a very short period of time. Group size depends on prior athletic experience.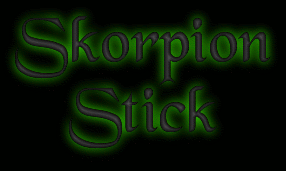 Skorpion Stick Fighting:
There is no finer combat stick fighting method on the planet. Training works best in small groups.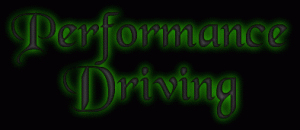 Performance Driving:
Christophe looks forward to train you in high performance driving–especially for anti-terrorist and anti kidnapping driving. Your own car (or a rental) is necessary for this training.

VDA:
This is a stand alone superb quickly learned street fighting system that will deliver huge confidence via real ability to handle someone trying to hurt you. You'll be almost untouchable. VDA has a few levels as it is a process. Group size depends on which level you are in.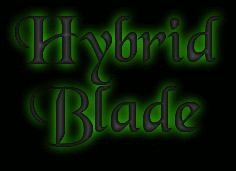 Commando Knife System:
Recently we adapted the  Commando Knife System so that it could be a stand alone domain–via small classes, seminars, workshops,.  That means you do not need prior training with us to start blade training. The Commando Knife Semyst (combining Occidental and Oriental functional blade fighting) has proven itself for over 20 years.
Open to everyone- More Training Available
YES we WILL Teach SPORT FIGHTING:
as a very experienced high level professional fighter, Christophe has a wealth of information to share on strength/speed training, neuro muscular skills, developing power, developing strategy, peak training for an event, mental and physical enhancement training. For Boxers, K1, Muay Thai or MMA fighters.
Perception and Neuro Skills
Christophe is in a unique position having researched and implemented the Soviet Union's modalities that led to their domination of several sports. He can increase your will, your sport specific performance and increase your focus to achieve. This is a personal training for each individual–no cookie cutter methods are used (thus maximum size: small groups–each person paying one on one fees)
Some Specifics–Clugston Combat Systems' Self Defense for Professional Working People:
for professionals who realize that everyone needs self-defense but do not want to spend hours a week training and do not want to risk injury. Perfect for those that are 30 years old and older. Individual to large groups are possible
Clugston Combat Systems' Women's Self Defense:
We offer workshop to seminar training for the specific concerns of women. Completely constructed around being smaller, weaker and scared. I have held these in Canada, USA, and Spain. I look forward to helping you in your location. Small to large groups are possible. 
Lethwei:
Few people know what this is. Take Muay Thai, add headbutts, slams, throws and remove the gloves and you start to see that it's far stronger than other sport fighting systems–it easily transfers to street Fighting
Filipino Marine Kali:
This is a good system to teach large groups stick and blade work.
I.G. (Illegal Grappling):
This is a mixture of catch as catch can and every illegal move ever devised. They won't let you do this in sport. Group size depends on previous experience and knowledge.Small to large groups are possible
Recent Additions:
The Following can be done from your home at nearly any time
Video Learning:
Completely designed around weekly sessions via Skype in conjunction with our DVDs. Obviously a one on 0ne time to bring you to your best as fast as humanly possible.
Mindset Restructuring:
Part of your arsenal must include developing the proper mental and emotional tools. Through a series of exercises and practice I will help you instill this. Via Skype
Note our Extreme/Restricted Training is listed on a separate page.
Prices for Training
Christophe is ready to go to your location (or for you to come to his location) to deliver training. Travel and lodging costs are to be covered if he goes to your location as well as his fees. Unless you're a Clugston Combat Systems  associate all training requires a down payment that is non refundable–if event is rescheduled within a year the down payment money applies to that, however. If you pay in full for a seminar that we run ourselves: IF you cancel after paying the full  amount that money is  automatically applied towards another seminar or towards fees for personal training within the next 10 months (no cash back).
Seminar fees:
Basic one day of 4 hours  is $1,500–two days 8 hours total of training: $2,500 US saves you $500  this is the price for you to host up to 50 people (contact us for price above 50 people). And travel and lodging is to be paid by host.
For shorter than 4 hours of group training contact us for price at clugstondefense at yahoo.com
Personal/Private fees:
Private lesson/Video or Consultation: $100 US per session (a session is different than a flat hour). Discount if block is fully paid in advance which is non refundable.
Note: Fees also vary on the material covered and number of hours booked (savings can be gained).
For the most serious of you learn how to counter Extreme Violence  in 7 Days Guarantee:
Learn Counter Violence training for EXTREME VIOLENCE  in 7 Days Guarantee:  7 days training of at least 5 hours daily $5,000 US or 2 people for $7,500, plus all expenses if I fly to your location. This training is absolutely guaranteed. You'll rapidly learn why I've set the highest level for 20 years in this field.This is the fastest result training on the planet. You will be more skilled, powerful and confident. You'll learn how to survive Extreme Violence .
If you're ready to become powerful, confident and skilled–Contact us via email:
clugstondefense @  yahoo. com