INSTRUCTOR TRAINING
Clugston Combat Systems has upgraded our instructor rankings. We have increased the options to match your training  and skill. This means you can become an instructor in one area such as Hybrid Knife without ranking in CBJKD or vice versa.  This has been adopted for a variety of reasons: namely, just as one becomes a pilot, the certification varies for each plane, jet or helicopter you fly–even if you might be a flight trainer for single engine planes you are not  qualified for military fighter jets without that specific training.
We now employ a dual ranking system. Because of the needs of various militaries' use of Subject Matter Experts we have adopted the ranking used in this capacity (Note: we have retained the Latin labels also).
An extra note about specific Counter Violence training ONLY a Senior Trainer (Veteranus) is qualified to teach.

The Ranking Structure is
Assistant Trainer (or A.T.)–LATIN: Sub-Magister
Trainer–LATIN: Magister
Senior Trainer (or Senior)–LATIN: Veteranus
Master Trainer (or M.T.)–LATIN: Sub-Lanista
Senior Master Trainer (or S.M.T.)–LATIN: Lanista
The most coveted is the title of

Note working with Navy or Marines, Chief is sometimes used in place of "Master"
Options are detailed in this video. 
There's a a great deal of technological structure available to instructors. 
Self Defense:  This is the Comhrac Bas area that covers such things as grabs, holds, chokes, attempted robberies, kidnappings, bar attacks, women's self defense, etc.
Street Fighting: Differing from pure self-defense this is the area of Combat JKD, Savate d'Apache, Proelium Ars, VDA, CXS and Simian Fighting Method. This is what it takes to destroy street violence, street fights, bar fights, any fight that is not held in a sporting events.
Military Combat: This is extremely restricted training that is exclusively for lethal encounters (also covered are Peace Keeping missions for selected units). Selection and Acceptance are competitive for this track.
Apex:  You can only submit application to this track when you are at high levels in Self-Defense and Street Fighting tracks.
Remember personal training goes far beyond what is on the DVDs
We offer specific training to fit your needs. Contact Senior Master Trainer Clugston.
We NOW offer training that leads to instructor level specifically with blades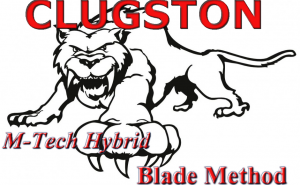 Clugston Combat Systems also includes
Tiger Clan: Weapon Fighters click here for web site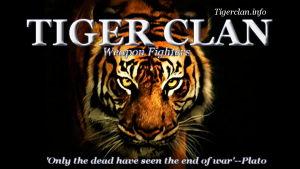 and Combat-Judo click here to go to the web page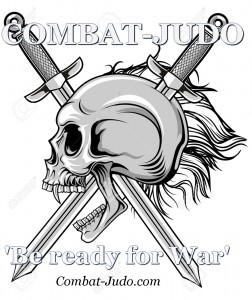 To reach Apex Level you MUST master both of these areas.
Former  Comhrac Bas Instructors (below previous level 7) are now considered Level 1 Self-Defense Instructors or ASSISTANT TRAINERS–LATIN: Sub-Magister (they must  verify their standard, though)